What's a Database?
Databases are resources the library provides (and usually pays for) that contain articles, information, statistics, and images, from magazines, newspapers, scholarly journals, and reference books. Some databases are general collections featuring publications on a variety of subjects and others are specialty collections. The library's subscription databases are available for use in the library or remotely 24/7 with your library card.
---
Take quizzes!
---
Searching for Accelerated Reader books is fun and easy with this free online tool.
---
Are you interested in learning a new language? Try the Mango Language program!
---
Across Colorado Digital Consortium is an Overdrive eBook collection shared by participating Colorado Libraries. The collection has approximately 19,000 items. Another 2,000-4,000 unique additional titles are expected to be purchased each year. The collection includes ebooks, audiobooks, music, videos, and magazines.
---
TumbleBooks are animated, talking picture books which teach kids the joy of reading in a format they'll love. TumbleBook Library takes existing picture books, adding animation, sound, music, and narration to produce an electronic picture book. You can read it, or have it read to you
---
TumbleMath is a comprehensive collection of math picture books you will find anywhere. All in the amazing TumbleBook format complete with animation and narration. The books are accompanied by supplementary materials such as lesson plans and quizzes. Click on Quiz Portal and you will find a Portal containing thousands of quizzes created by math teachers specifically for your state/provincial standards. International subscribers will find the TumbleMath Quiz portal covering all the major primary school math concepts.
---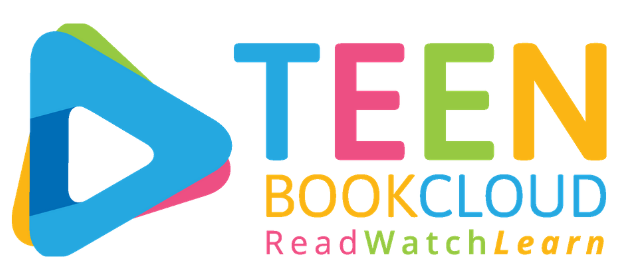 TeenBookCloud is an online database of eBooks and educator resources perfect for your middle school, high school, or public library. We offer a robust selection of Graphic Novels, Enhanced Novels, eBooks, classic literature, National Geographic videos, educator resources, and audiobooks. The collection is available online around the clock. No downloads, no waiting! If you can access the internet, you can be reading, watching, or listening to fantastic content.
---
A multidisciplinary database with full-text for over 2,000 journals, including many peer-reviewed titles and popular magazines. Covers social sciences, humanities, education, computer science, engineering, language and linguistics, arts and literature, medical sciences, ethnic studies, and more. Includes Consumer Reports.
---
Do-it-yourself repair and maintenance information on most major manufacturers of domestic and imported vehicles. New repair procedures, TSBs, and updates are added on a regular basis. All of the content has been created by ASE certified technicians.
---
Browse and search for company profiles, industry information, market research, and country economic data.
---
The industry's most popular business research database with full-text for more than 2,200 journals and business publications, including peer-reviewed titles. Covers management, marketing, banking, economics, finance, accounting, international business, and more.
---
Free access to more than 600,000 digitized pages, representing over 160 individual newspaper titles published in Colorado from 1859 to 1923. Browse and search for feature stories, society news, advertisements, photos, editorials and more.
---
The single most comprehensive resource for consumer-oriented health content. Covers all areas of health and wellness from mainstream medicine to the many perspectives of complementary, holistic, and integrated medicine.
---
EBSCOhost is a single access point to most of the individual databases listed here. Click "General Research Databases" to select and broaden your search for information and articles across multiple databases.
---
Designed to meet the unique needs of its users, Explora supports both student research and classroom instruction with rich, reliable content and easy-to-use functionality.Simple search that quickly delivers relevant results including articles, essays and primary source documents to help students feel successful in their research. High-quality articles licensed from reputable publishers, recognized by library professionals and selected for use in a school environment. Easy-to-browse categories organized by popular topic to give students research ideas. Topic overviews that provide students with a starting point for research.
Elementary School Middle School High School General Research
---
Funk & Wagnalls New Encyclopedia
Features over 25,000 informative articles and images on a wide range of subjects.
---
This comprehensive resource draws on the connections between the environment and a variety of disciplines such as agriculture, education, law, health and technology. Covers global climate change, green building, pollution, sustainable agriculture, renewable energy, recycling, and more.
---
U.S. and World history, with full-text historical documents and articles from reference books, history magazines, journals, and newspapers. The database also provides timelines, biographies, maps, photos and video clips.
---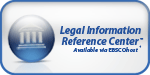 Legal Information Reference Center
Tools and detailed how-to instructions to independently address a wide-range of legal issues. The database contains hundreds of full-text legal publications, consumer reference books, and thousands of legal forms searchable by subject.
---
Library Information Science & Technology Abstracts with Full Text
Indexes over 600 periodicals, plus books, research reports and conference proceedings. Covers librarianship, classification, cataloging, bibliometrics, online information retrieval, information management, and more.
---
Designed for high school and community college level research. The database features full-text for over 500 general interest publications, including peer-reviewed titles and reference books, biographies, primary source documents, and an image collection.
---
A multidisciplinary database with full-text for nearly 1,700 periodicals, plus reference books, primary source documents, and an image collection. Covers general reference, business, health, education, science, multicultural issues, and more.
---
Designed for middle school level research. The database features full-text for more than 150 magazines, plus biographies, historical essays, primary source documents, photos, maps, and flags.
---
Cover-to-cover full-text for more than 40 national (U.S.) and international newspapers and selective full-text for more than 330 regional (U.S.) newspapers. Additionally, full-text television and radio news transcripts are provided from major media sources.
---
For fiction readers of all ages and interests. Search by favorite author, title or series, genre, or subject to find book recommendations and readalikes. The database also provides book reviews, reading lists, and discussion guides.
---
Full-text essays that present an overview, and both affirmative and opposing arguments for hundreds of controversial issues. The database also provides guides to critical thinking, debate, developing arguments and writing position papers.
---
Full-text for more than 80 of the most popular elementary school magazines, plus the Encyclopedia of Animals, American Heritage Children's Dictionary, and an image collection of 91,000 photos, maps and flags.
---
This comprehensive resource provides extensive full-text coverage for topics in the fields of psychology and behavioral sciences.
---
Broad coverage for full-text business publications on a regional level (U.S. and Canada) spanning over 22 years. Resources include newspapers, radio and television news transcripts, trade publications, magazines and newswire.
---
Designed to meet every science researcher's needs. Full-text for hundreds of science encyclopedias, reference books, periodicals, and other sources. Also provides teachers and librarians with articles correlated to state and national curriculum standards.
Repair and maintenance guides for all types of small engines. Detailed, yet user-friendly, the database contains over 440 full-text reference books with original photos and illustrations that guide the user through every job.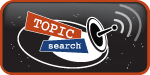 This current events database covers social, political, & economic issues, scientific discoveries and other popular or controversial discussion topics. Provides full-text articles from U.S. and international news, periodicals, biographies, public opinion polls, and government publications.
An online library of over 120 picture books with 26 language narrations, making them perfect for emergent readers everywhere. Free website, library card not required.
WorldCat lets you search the collections of libraries in your community and more than 10,000 libraries worldwide. Free website, library card not required.
---
Una colección de sitios Web en español. (A collection of Web sites in Spanish.)